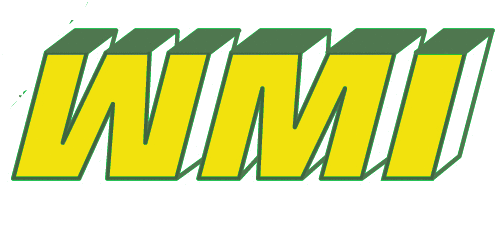 Wholesale Supply Distribution
Tyson Renwick, President

Tyson joined WMI in 2009 as the General Manager bringing a youthful dynamic vision to our company. His direct approach to business and enthusiastic attitude has driven WMI to expand our customer base and broaden our product knowledge and expertise in the Wall and Ceiling industry. Tyson attended Thompson Rivers University and graduated with an Engineer Technologist's Degree. He spent 5 years with Del-Tech, an engineering firm, as Project Manager on numerous sawmill projects, gaining extensive knowledge of BC and Alberta mills. An avid golfer, fisherman, squash player, and weight lifter leave him little time to pursue his love of travel.
Isaac Steward, Vice President

Isaac joined Wyatt Marketing in 2015 and came with 9 years of experience in sales and service. His can-do attitude and eagerness to help others make him an ideal addition to the WMI team. Isaac finds little time for hobbies outside of his cherished time with his wife and kids. When there is opportunity, he enjoys a jam session with his brothers or playing squash with office colleagues.
Claudia Lafreniere, Logistics Administrator
​
Claudia's story with our company began right after her high school graduation. Her ambition, curiosity, and desire to learn made her an ideal candidate for our dynamic team. For three years running, she championed our company's slo-pitch team, fostering teamwork and camaraderie. As we continue to evolve and thrive, Claudia remains a vital part of our journey, and we're excited to see how her future with us unfolds. But her journey with us isn't just about her professional growth. She's also been busy adding to her family during her time with us, with an upcoming wedding and baby on the way.

Tricia Wiggins, A/R & A/P Administrator


Tricia joined Wyatt Marketing in September 2012. Before coming to WMI, she worked as a receptionist in a Medical Office where she developed excellent phone skills and learned patience and compassion. Tricia works as our A/R Administrator, a position that always utilizes her talents to the fullest. Tricia loves spending time with her husband Matt and young daughter Isabelle. In her spare time she enjoys reading, doing crafts, watching scary movies and playing video games.
Naden Parkin, Sales & Business Development

Naden joined WMI in 2021. Prior to WMI he worked in the Oil and Gas Industry for 15 years, then moved to BC to sell steel and drilling fluids in the Mineral and Geotechnical Drilling Industry, finding success in his first sales role. He joined WMI as Sales and Business Development after a series of what cannot be called coincidences. He has since spearheaded our Mineral and Industrial expansion, growing the company with new offerings and clientele. A new recruit to the company softball team, Naden is a published author, board game creator and hunter. Married a decade, he and Angela enjoy time with their 3 children while caring for their hobby farm and their two cows, sheep, rabbits, poultry, dogs and a clowder of cats. He enjoys his sawmill, a large vegetable garden, playing guitar and writing songs, learning violin, coaching soccer, playing drop-in hockey, squash and keeping his golf game under triple digits. Naden loves his cast iron, curing and preserving as well as his smoker… toss a couple beers his way and you got yourself a BBQ.
Devin Gale, Sales

Devin joined Wyatt Marketing Inc in 2020 as the youngest member of the sales team, eager to prove himself and quick to find his stride. Coming to the team shortly after high school, Devin's lack of formal sales experience proved to be an asset as he was easily molded and excelled with WMI's non traditional model of doing business. When he's not spending time with his love Hope and dog Mocha, you'll find him at board game nights with friends, playing video games or crushing it at squash and softball with the company team.

​
Cliff Wyatt, Founder

Cliff has extensive industry experience; 8 years at Mill & Timber Products manufacturing finished lumber products, 4 years at E R Probyn custom cutting cedar logs for local sales and export, 6 years with American International Forest Products in Portland, OR, as a cedar buyer of Canadian product for distribution in the United States, 4 years with Lions Gate Trading in charge of the trading floor, dealing in all species of lumber. While with Lions Gate he became an alternate drywall distribution supplier. Cliff left Lions Gate to run the drywall department for Western Timberman for 4 years. Feeling ready to take on a new challenge he founded WMI in 1999 specializing in drywall distribution, lumber remanufacturing and sales. Cliff is an avid guitar player, an excellent horseman, enjoys boating, fishing, playing squash and driving fast cars.
Penny Wyatt, Founder
Penny is a graduate of the University of British Columbia, holding a Bachelor of Education. She spent 12 years teaching kindergarten before leaving the profession to join Cliff with the founding of Wyatt Marketing Inc. She plays an integral part in the every day operation of WMI overseeing all financial matters, logistics, and account management. Penny enjoys playing squash, weight training, gourmet cooking, is an avid horseman and an accomplished leather design artist.